AGIS S5 is one of the luxurious, 4-wheeled compact mobility scooter with the perfect set of practical features. It comes with the necessary features you need for a mobility scooter.  This includes a front LED headlight, dual charging port, front and rear suspension, low back seat with adjustable arm rest which is more comfortable. It is capable of running at a maximum speed limit of 6.4 KPH and can travel up to 20 KM on a single charge.
With regards to its outlook, AGIS S5 attractively designed gear weighs around 57.5 KG with battery and can carry up to 130 KG. With a turning radius of 1340mm, elderly people will find the handling and steering of this particular scooter pretty easy and comfortable. This gear can be disassembled without difficulties and is quite competent in accommodating in wheelchair accessible buses or MRT.
With a set of flat-free solid tires, swivel and fish-on seat, auto power connection and pull-type handlebar, AGIS S5 compact motorised scooter is one amazing alternative to your mobility aid. Call us now to order!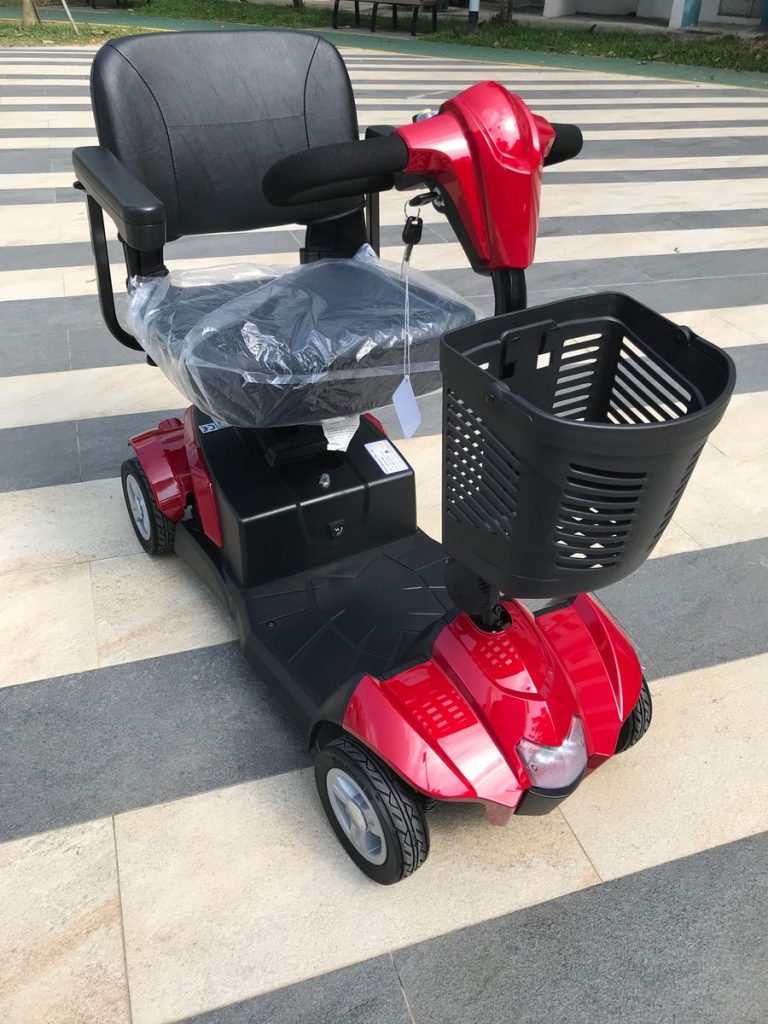 AT A GLANCE
| | |
| --- | --- |
| Scooter Size(LxWxH) | 1080 X 495 X 940mm |
| Base Weight | 44KG |
| Battery Weight | 13.6KG |
| Seat Weight | 11.5KG |
| Total Weight | 57.5KG |
| Front Wheel | 8"x2" |
| Rear Wheel | 8"x2" |
| Anti-tip Wheel | 2" |
| Battery | 20Ah / 12V x 2PCS |
| Charger | Input AC 100 - 240V, Output 24V, 2 Amp |
| Drive system | Direct drive / Rear wheel |
| Motor | 270W |
| Turning Radius | 1340mm |
| Max Speed | 6.4KPH |
| Estimated Cruising Range | 20KM |
| Weight Capacity | 130KG |
| Max Climbing Angle | 6~8° |
| Controller | Dynamic 50A |
| Country of Origin | Made in Taiwan |